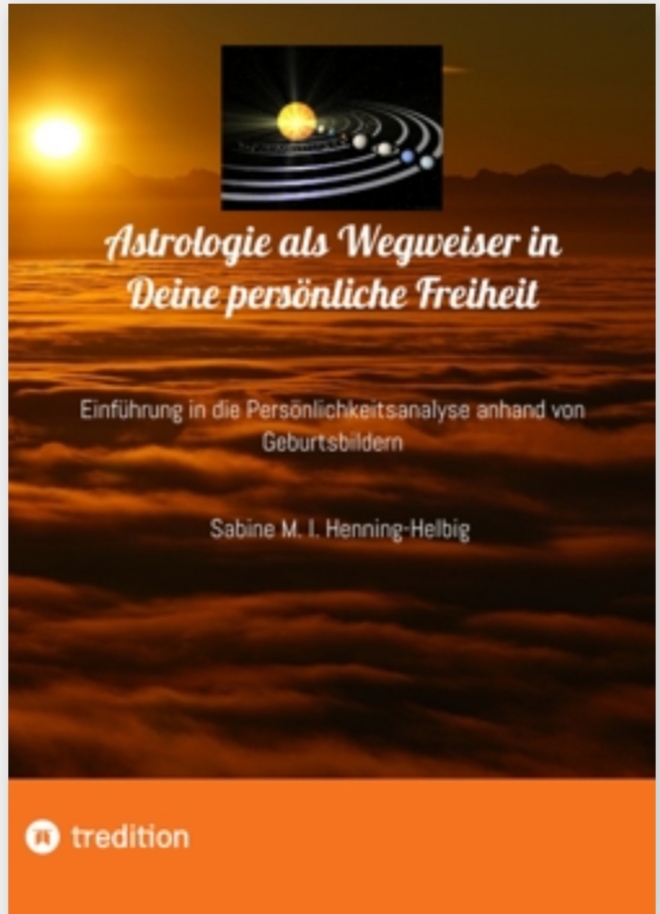 In diesem Buch habe ich meine ganz persönlichen (Er-)Kenntnisse im weiten Feld der Astrologie einmal anschaulich und strukturiert zusammengefasst. Es war mir ein Hauptanliegen, den Leser*Innen aufzuzeigen, inwieweit es möglich ist, ein Geburtsbild zu erkennen und zu deuten. Dabei lag der Schwerpunkt darauf, wie man /frau die gewonnenen Erkenntnisse über sich selbst und andere im Leben am besten nutzen und umsetzen kann. Denn nach langen Jahren des Astrologie-Studiums bin ich zu der Meinung gelangt, dass sie dabei hilft, ein Leben in Freiheit und Selbstbestimmung leben zu können. 
Das im Jahr 2021 veröffentlichte Buch ist nun von mir überarbeitet, und im neuen Look kannst Du es als E-Buch, Hardcover und Softcover bestellen.  Drück einfach auf den Link unten, um mehr zu erfahren. Ich würde mich auch sehr über ein Feedback freuen!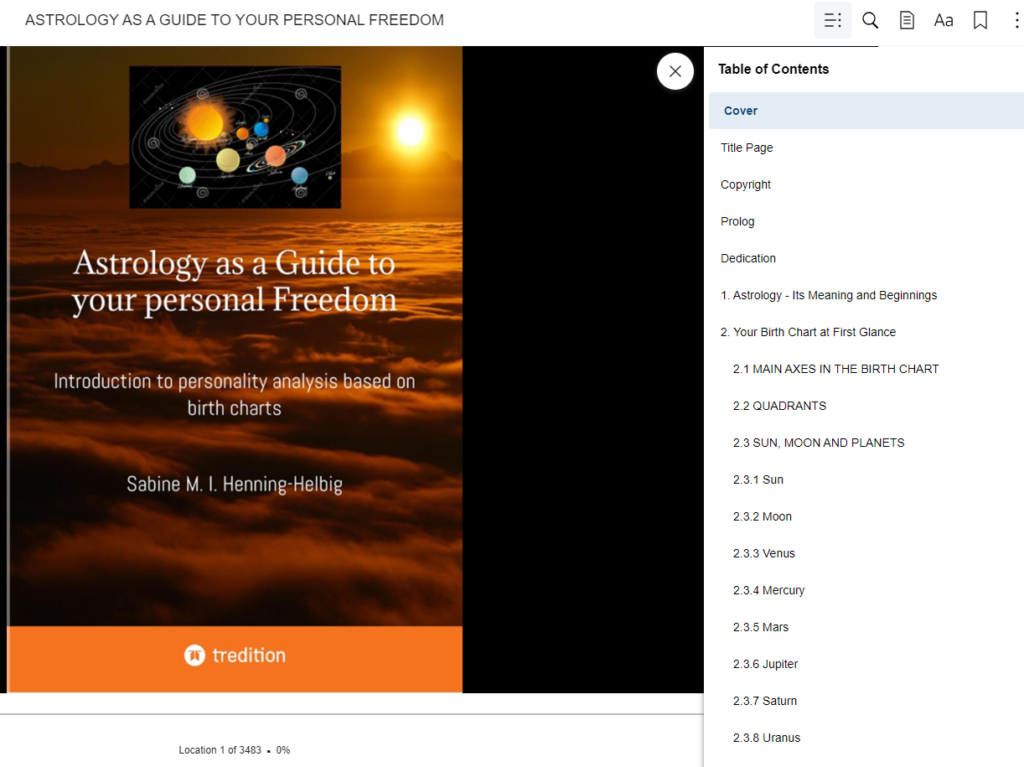 After some time of preparation I am very happy to present you my book about Astrology in English! It is an overworked edition of the original book published in 2021 in German. 
It is available as an E-book exclusively. The main reason is to contribute to the preservation of our green planet, but also to simplify the delivery. 
You can find more details under this link. I would love to get some feedback after your reading!