It is always fascinating, how much you can read out of a birth chart with only looking at the core personal placements – like the sun, moon and rising sign. This time, I want to introduce to you a very famous and also impressive woman, who gives all her heart when she appears in public.
Happy birthday to
Angelina Jolie!
Born as Angelina Jolie Voight, June 4, 1975; later Angelina Jolie Pitt is an American actress, filmmaker and humanitarian.
In her film career, she was celebrated in some of her most commercially successful films, Lara Croft: Tomb Raider (2001) and Beowulf (2007), overtly relied at least in part on her sex appeal. But professionally, Jolie's status as a sex symbol has been considered both an asset and a hindrance. with Empire stating that her "pneumatic figure", "feline eyes", and "bee-stung lips" have greatly contributed to her appeal to cinema audiences. Conversely, Salon writer Allen Barra agreed with critics who suggested that Jolie's "dark and intense sexuality" has limited her in the types of roles she can be cast in, thus rendering her unconvincing in many conventional women's roles, while Clint Eastwood, who directed her Oscar-nominated performance in Changeling (2008), opined that having "the most beautiful face on the planet" sometimes harmed her dramatic credibility with audience. Jolie won three Golden Globe Awards and an Academy Award, named often times Hollywood's highest-paid actress.
In addition to her film career, Jolie is known for her humanitarian efforts, for which she has received wide recognition. In August 2002, she received the inaugural Humanitarian Award from the Church World Service's Immigration and Refugee Program, and in October 2003, she was the first recipient of the Citizen of the World Award by the United Nations Correspondents Association. She was awarded the Global Humanitarian Award by the UNA-USA in October 2005, and she received the Freedom Award from the International Rescue Committee in November 2007. In October 2011, UN High Commissioner for Refugees António Guterres presented Jolie with a gold pin reserved for the most long-serving staff, in recognition of her decade as a UNHCR Goodwill Ambassador.
In November 2013, Jolie received the Jean Hersholt Humanitarian Award, an honorary Academy Award, from the Board of Governors of the Academy of Motion Picture Arts and Sciences. In June 2014, she was appointed an Honorary Dame Commander of the Order of St Michael and St George (DCMG) for her services to the UK's foreign policy and campaigning to end sexual violence in war zones. Queen Elizabeth II presented Jolie with the insignia of her honorary damehood during a private ceremony the following October.
One can say, that she acts like a real Gemini, who is eager to learn new things and conquer new territory with her broad interests and intellect, like countries and regions as well as themes where she engages herself in.
It is coming from her emotional and caring side – as being a Cancer rising -, that can be felt in her outer appearance and speeches from her heart making very private statements like in her divorce time with Brad Pitt or her health issue with breast cancer. Also, you recognize her engagement for the vulnerable and weak – refugees and children as being UNHCR ambassador, and fighting for human and women's rights when she joined the Council on Foreign Relations (CSR).
Last but not least her fiery moon in Aries leads her to act immediately whenever she sees a misfortune and taboo subject happening, where she rises attention and initialize actions. For example, she has been on over a dozen field missions around the world to meet with refugees and undertake advocacy on their behalf.
Jolie on her motives for joining UNHCR in 2001 –
"We cannot close ourselves off to information and ignore the fact that millions of people are out there suffering. I honestly want to help. I don't believe I feel differently from other people. I think we all want justice and equality, a chance for a life with meaning. All of us would like to believe that if we were in a bad situation someone would help us."
Cancer prevention treatment:
Jolie' s announcement of her mastectomy in 2013 at the age of 37 attracted widespread publicity and discussion on BRCA mutations and genetic testing. Her decision was met with praise from various public figures, while health campaigners welcomed her raising awareness of the options available to at-risk women. Dubbed "The Angelina Effect" by a Time cover story, Jolie's influence led to a "global and long-lasting" increase in BRCA gene testing: the number of referrals tripled in Australia and doubled in the United Kingdom, parts of Canada, and India, as well as significantly increased in other European countries and the United States. Researchers in Canada and the United Kingdom found that despite the large increase, the percentage of mutation carriers remained the same, meaning Jolie's message had reached those most at risk. In her first op-ed, Jolie had advocated for wider accessibility of BRCA gene testing and acknowledged the high costs, which were greatly reduced after the U.S. Supreme Court, in a June 2013 ruling, invalidated BRCA gene patents held by Myriad Genetics.
As a public figure, she uses her great fame as being the voice for so many people, who are not heard. She has been cited as one of the most powerful and influential people in the American entertainment industry. She has been cited as the world's most beautiful woman by various media outlets. Her personal life, including her relationships, marriages and health, has been the subject of wide publicity. She is divorced from actors Jonny Lee Miller, Billy Bob Thornton and Brad Pitt. She has six children with Pitt, three of whom were adopted internationally.
Es ist immer wieder faszinierend, wie viel man aus einem Geburtshoroskop ablesen kann, wenn man nur die wichtigsten persönlichen Platzierungen – wie Sonne, Mond und Aszendent – betrachtet. Dieses Mal möchte ich Euch eine sehr berühmte und auch beeindruckende Frau vorstellen, die ihr ganzes Herz gibt, wenn sie in der Öffentlichkeit auftritt.
Alles Gute zum Geburtstag,
Angelina Jolie!
Geborene Angelina Jolie Voight, 4. Juni 1975; später Angelina Jolie Pitt ist eine amerikanische Schauspielerin, Filmemacherin und Menschenfreundin.
In ihrer Filmkarriere wurde sie in einigen ihrer kommerziell erfolgreichsten Filme gefeiert, Lara Croft: Tomb Raider (2001) und Beowulf (2007), die sich zumindest teilweise offen auf ihren Sexappeal stützten. Aber beruflich wurde Jolies Status als Sexsymbol sowohl als Vorteil als auch als Hindernis angesehen. wie 'Empire' statuierte, dass ihre "pneumatische Figur", "Katzenaugen" und "von Bienen gestochene Lippen" stark zu ihrer Attraktivität für das Kinopublikum beigetragen haben. Umgekehrt stimmte Salon-Autor Allen Barra Kritikern zu, die vorschlugen, dass Jolies "dunkle und intensive Sexualität" sie in Rollen, für die sie besetzt werden kann, eingeschränkt hat, weil sie in vielen konventionellen Frauenrollen nicht überzeugen kann. Demgegenüber meinte Clint Eastwood, der sie inszenierte im Oscar-nominierten Auftritt in Changeling (2008), dass das "schönste Gesicht der Welt" manchmal ihrer dramatischen Glaubwürdigkeit beim Publikum geschadet habe. Jolie gewann drei Golden Globe Awards und einen Academy Award und wurde oft als Hollywoods bestbezahlte Schauspielerin bezeichnet.
Neben ihrer Filmkarriere ist Jolie für ihre humanitären Bemühungen bekannt, für die sie breite Anerkennung erhielt. Im August 2002 erhielt sie den ersten Humanitären Preis des Immigrations- und Flüchtlingsprogramms des Church World Service, und im Oktober 2003 war sie die erste Empfängerin des Citizen of the World Award der United Nations Correspondents Association. Sie wurde im Oktober 2005 von der UNA-USA mit dem Global Humanitarian Award und im November 2007 vom International Rescue Committee mit dem Freedom Award ausgezeichnet die am längsten amtierende Mitarbeiterin, in Anerkennung ihres Jahrzehnts als UNHCR-Botschafterin des guten Willens.
Im November 2013 erhielt Jolie vom Board of Governors der Academy of Motion Picture Arts and Sciences den Jean Hersholt Humanitarian Award, einen Ehrenpreis der Akademie. Im Juni 2014 wurde sie für ihre Verdienste um die Außenpolitik des Vereinigten Königreichs und ihre Kampagne zur Beendigung sexueller Gewalt in Kriegsgebieten zur Ehrenkommandantin des Ordens von St. Michael und St. George (DCMG) ernannt. Königin Elizabeth II. überreichte Jolie während einer privaten Zeremonie im folgenden Oktober die Insignien ihrer Ehrendame.
Man kann sagen, dass sie sich wie ein echter Zwilling verhält, der begierig darauf ist, Neues zu lernen und mit seinem breiten Interesse und Intellekt Neuland zu erobern, wie Länder und Regionen und auch Themen, mit denen sie sich beschäftigt. 
Es kommt von ihrer emotionalen und fürsorglichen Seite – als typischer Aszendent Krebs –, die sich in ihrem äußeren Erscheinungsbild und ihren Herzensreden erspüren lässt, mit sehr privaten Aussagen, wie in ihrer Scheidungszeit mit Brad Pitt oder ihrem Gesundheitsproblem mit Brustkrebs. Wir erkennen auch ihr Engagement für die Schwachen und Bedürftigen – Flüchtlinge und Kinder – als UNHCR-Botschafterin und ihren Kampf für Menschen- und Frauenrechte an, als sie dem Council on Foreign Relations (CSR) beitrat. 
Nicht zuletzt führt ihr feuriger Mond im Widder dazu, dass sie sofort handelt, wenn sie ein Unglück und ein Tabuthema erkennt, wo sie Aufmerksamkeit erzeugt und Maßnahmen einleitet. Zum Beispiel war sie auf über einem Dutzend Feldmissionen auf der ganzen Welt, um sich mit Flüchtlingen zu treffen und sich für sie einzusetzen.
Jolie über ihre Beweggründe, dem UNHCR 2001 beizutreten –
"Wir können uns nicht vor Informationen verschließen und die Tatsache ignorieren, dass Millionen von Menschen da draußen leiden. Ich möchte ehrlich helfen. Ich glaube nicht, dass ich anders fühle als andere Menschen. Ich denke, wir alle wollen Gerechtigkeit und Gleichheit, eine Chance für ein Leben mit Sinn. Wir alle möchten glauben, dass uns jemand helfen würde, wenn wir in einer schlechten Situation wären."
Behandlung zur Krebsprävention:
Jolies Ankündigung ihrer Mastektomie im Jahr 2013 im Alter von 37 Jahren sorgte für breite Öffentlichkeit und Diskussionen über BRCA-Mutationen und Gentests. Ihre Entscheidung wurde von verschiedenen Persönlichkeiten des öffentlichen Lebens gelobt, während Gesundheitsaktivisten begrüßten, dass sie das Bewusstsein für die Optionen schärfte, die gefährdeten Frauen zur Verfügung stehen. Von einer Time-Titelgeschichte als "Angelina-Effekt" bezeichnet, führte Jolies Einfluss zu einem "globalen und lang anhaltenden" Anstieg der BRCA-Gentests: Die Zahl der Überweisungen verdreifachte sich in Australien und verdoppelte sich in Großbritannien, Teilen Kanadas und Indiens, und erhöhte sich deutlich in anderen europäischen Ländern und den Vereinigten Staaten. Forscher in Kanada und im Vereinigten Königreich stellten fest, dass der Prozentsatz der Mutationsträger trotz des starken Anstiegs gleich blieb, was bedeutet, dass Jolies Botschaft die am stärksten gefährdeten Personen erreicht hatte. In ihrem ersten Kommentar hatte Jolie sich für eine breitere Zugänglichkeit von BRCA-Gentests eingesetzt und die hohen Kosten bekannt gemacht, die stark reduziert wurden, nachdem der Oberste Gerichtshof der USA in einem Urteil vom Juni 2013 BRCA-Genpatente von Myriad Genetics für ungültig erklärt hatte.
Als Persönlichkeit des öffentlichen Lebens nutzt sie ihren großen Ruhm als Stimme für so viele Menschen, die nicht gehört werden. Sie wurde als eine der mächtigsten und einflussreichsten Personen in der amerikanischen Unterhaltungsindustrie bezeichnet. Sie wurde von verschiedenen Medien als die schönste Frau der Welt bezeichnet. Ihr Privatleben, einschließlich ihrer Beziehungen, Ehen und Gesundheit, war Gegenstand einer breiten Öffentlichkeit. Sie ist von den Schauspielern Jonny Lee Miller, Billy Bob Thornton und Brad Pitt geschieden. Mit Pitt hat sie sechs Kinder, von denen drei international adoptiert wurden.
Astro profile 'ANGELINA JOLIE'
06/04/1975, Los Angeles, Zodiac sign: Gemini
   Her Sun in Gemini: Self-expression through versatility and flexibility
She finds her vitality and her personal core in the change of many contacts and in the variety of intellectual stimulation. She identifies herself with linguistic flexibility and her fast wit. Like a social butterfly she dances lightly and cheerfully through life, which for her is above all an encounter. She has a keen perception, absorbing all sorts of impressions at lightning speed as she passes by, changing direction willingly when something interesting comes into view.
 She just can't and doesn't want to stick to just one thing, because there are so many things to learn and her thirst for knowledge and curiosity is almost insatiable. She stores an incredible amount of detail and can think of something on every topic.
She can adapt incredibly well to new situations and deal with them creatively within a moment.
 The only thing she can't take is being held and locked up; then her liveliness dies and her vividness dries up.

Her Moon in Aries: Need for immediate wish fulfillment
She has a very impulsive temperament and reacts very directly. As a child, she may have struggled with short tempers, and even today her emotional channels overflow quickly. But the emotional outburst fades away just as quickly, and then the sun shines as if nothing had happened. She is not resentful. It's good for her health to let her feelings out. Suppressed aggression leads to complaints such as migraines and headaches.
Of course, she also shows her enthusiasm, her well-being and her affection with the same impulsiveness. She reacts directly from her subjective feeling, from her ego, and shows up proud and courageous. She leaves gallantry and diplomacy to others. Although her enthusiasm quickly flags again when her initiative has been made, there is already a new goal to which she throws herself. Her strength lies in new beginnings, and she cannot be defeated;she has a roly-poly in her.

Her Rising sign in Cancer: Warm, soulful demeanor.
She approaches life in a very personal, open way and feels her way into new situations and encounters to see whether she can confide in them or not. Her inner perception tells her whether emotional safety and security is given. She feels it with an instinctive intelligence and certainty.
Her approach to the world is very subjective. She sees and feels everything from her personal perspective. Especially when she is very occupied with her own needs and feelings, her perception of the reality can be distorted. Then she is completely caught up in her own definitions.
The other side to this is her protective, caring attitude, which she likes to adopt towards those who are vulnerable. Behind this role she tries to hide her own personal insecurity. She embodies the general principle of empathetic attention rather than showing and bringing in her very own sensitive and vulnerable nature.
Astro Profil 'Angelina Jolie'
04.06.1975, Los Angeles, Sternzeichen: Zwilling
 Ihre Sonne im Zwilling: Selbstausdruck durch Vielseitigkeit und Flexibilität
Sie findet ihre Lebenskraft und ihre persönliche Mitte im Wechsel vieler Kontakte und in der Vielseitigkeit geistiger Anregung. Sie identifiziert sich mit ihrer sprachlichen Beweglichkeit, ihrer Schlagfertigkeit und ihrem Witz. Sie tänzelt leicht und heiter durch' s Leben, das vor allem Begegnung für sie ist. Sie hat eine wache Auffassungsgabe, nimmt im Vorrübergehen blitzschnell alle möglichen Eindrücke in sich auf, ändert ihre Richtung nach Belieben, wenn etwas Interessantes ins Blickfeld kommt. Sie kann und will einfach nicht nur bei einer Sache bleiben, denn es gibt so viele Dinge zu erfahren, und ihr Wissensdurst und ihre Neugier sind schier unstillbar. Sie speichert unfassbar viele Einzelheiten, und zu jedem Thema fällt ihr etwas ein.
Sie kann sich unglaublich gut auf neue Situationen einstellen und sofort schöpferisch damit umgehen. Das einzige, was sie nicht erträgt, ist, festgehalten und eingesperrt zu sein; dann stirbt ihre Lebendigkeit, und ihre Spritzigkeit versiegt.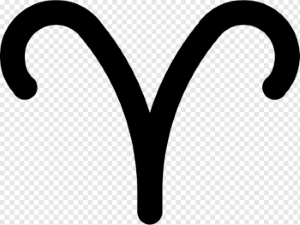 Ihr Mond im Widder: Bedürfnis nach unmittelbarer Wunscherfüllung   
Sie hat ein sehr impulsives Temperament und reagiert sehr direkt. Als Kind hatte sie möglicherweise mit Jähzorn zu kämpfen, und auch heute noch kochen ihre Emotionskanäle schnell über. Doch der Gefühlsausbruch verraucht ebenso schnell wieder, und dann scheint die Sonne, als wäre nichts gewesen. Nachtragend ist sie nicht. Für ihre Gesundheit ist es gut, ihre Gefühle herauszulassen. Unterdrückte Aggressionen führen zu Beschwerden wie Migräne und Kopfschmerzen.
Mit der gleichen Impulsivität zeigt sie natürlich auch ihre Begeisterung, ihr Wohlgefühl und ihre Zuneigung. Sie reagiert unmittelbar aus ihrem subjektiven Empfinden, aus ihrem Ich heraus, und tritt stolz und mutig auf. Galanterie und Diplomatie überlässt sie anderen. Ihre Begeisterung erlahmt zwar schnell wieder, wenn der Anfang einer Sache gemacht ist, aber schon zeigt sich ein neues Ziel, auf das sie sich stürzt. Ihre Kraft liegt im Neubeginn, und sie lässt sich nicht unterkriegen; sie hat ein Stehaufmännchen in sich.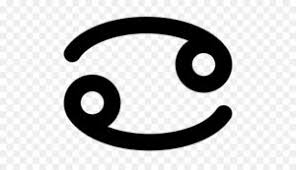 Ihr Aszendent im Krebs: Warmes, gefühlvolles Auftreten
Sie tritt dem Leben auf sehr persönliche, offene Weise entgegen und spürt sich in neue Situationen und Begegnungen hinein, um zu erkennen, ob sie sich anvertrauen kann oder nicht. Ihr innerer Maßstab dafür ist, ob emotionale Sicherheit und Geborgenheit gegeben sind. Das fühlt sie mit instinkthafter Intelligenz und Gewissheit.
Ihr Zugang zur Welt ist sehr subjektiv. Sie sieht und empfindet alles aus ihrem persönlichen Blickwinkel. Besonders, wenn sie sehr stark mit ihren eigenen Bedürfnissen und Gefühlswelten beschäftigt ist, kann ihre Wahrnehmung der Realität verzerrt sein. Sie ist dann völlig in ihre eigenen Definitionen verstrickt.
Der andere Pol dazu ist ihre beschützende, fürsorgliche Haltung, die sie Schwächeren gegenüber gern einnimmt. Hinter dieser Rolle versucht sie, ihre eigene persönliche Verunsicherung zu verbergen. Sie verkörpert dann eher das allgemeine Prinzip der einfühlsamen Zuwendung, als dass sie ihre ganz eigene sensible und verletzliche Natur zeigt und einbringt.