Nicole Mary Kidman
06/20/1967 at 3.15 pm in Honolulu, Hawaii U.S.
Happy birthday to The most adorable actress !!!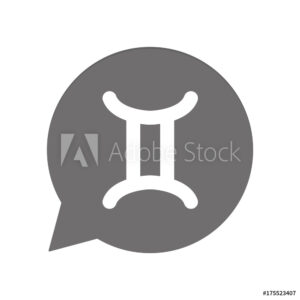 Let's take a look into her natal chart, that shows her talents and characteristics for being such an incredible actress!
When looking at her birth chart we see most of her planets are on the left side and at the top half of the chart – exactly 7 out of 10 in both parts (remark of the author: Planets are Venus, Mars, Mercury, Jupiter, Saturn, Uranus, Pluto, Neptune, whereas the Sun and Moon are very important celestial bodies; Chiron is a planetoid). This planetary distribution gives a person a more ego-driven attitude (left = I vs right = YOU) and also an outgoing, extraverted character (upper half = extraverted vs bottom half = introverted).
Her MC is in LEO, which is representing a profession, where she wants to be in the shining light and perform 'on stage' literally speaking. The planet Jupiter conjunct MC highlights the luck, she will find, when she seeks the limelight in her social and professional life. A great prediction to become an actress.
However, the rising sign in SCORPIO is squaring this MC/Jupiter conjunction. And not only that, there is a T-square between NORTH NODE in TAURUS, ASC in SCORPIO and MC conjunct Jupiter in LEO. This produces a tension as they are building two squares (90°) and an opposition (180°) in this triangle. So, her challenge is to overcome her shyness and suspicious attitude (SCORPIO Rising) and allow her life purpose (NORTH NODE in TAURUS) to expand into her full potential when performing (MC/Jupiter in LEO).
Interestingly, I found Kidman's quote on her approach to acting, that describes pretty much this challenging aspect:
"I am a character actor I was trained as a character actor. That's what I want to do. I believe in changing the way you look, the way you move, the way you speak. I'm not great at playing myself, so what really gives me the greatest satisfaction is changing into something else."
Being a Gemini sun, she likes changing in each way possible as that saves her from any kind of boredom or stagnation. Also, her moon in Sagittarius needs a free spirit and visions for learning something new. – What a wonderful way to explore when being given the opportunities and talents to switch roles and slip into other personalities. But this is also where her vulnerability lies!
Chiron, the wounded healer, is in her 5th house and in Pisces (just at the cusp of Aries). This house stands for self-expression, play and fun; – you want to play and let your inner child out. Being 'on stage' and perform is the theme of this house, but Chiron makes her feel vulnerable every time she starts playing or acting. Moreover, Chiron forms a square to her sun – means that feeling vulnerable "on stage" is her inner core wound, that never heals entirely. This not healed wound is touched in public comments about her performances as an actress:
According to The New York Times, "the plucky, disciplined indomitability she brings to her performances, even more than the artistry she displays within them, may be the secret of her appeal, the source of her bond with the audience." Emily Nussbaum of The New Yorker commented how "in each role, there is something waxen and watchful and self-possessed about Kidman, so that, even when she's smiling, she never seems liberated. While other actors specialize in transparency, Kidman has a different gift: she can wear a mask and simultaneously let you feel what it's like to hide behind it."
Her passionate and intense traits for her play, where she even goes beyond her physical and mental health limits is so much SCORPIO Rising and can be confirmed in descriptions of her methods when she plays:
Kidman is known to practice method acting for many of her roles. It has been noted that she often times transforms herself physically, mentally and emotionally in order to resemble her characters, to the point where it has adversely affected her health. Mark Caro from the Los Angeles Times stated that "to Nicole Kidman, acting isn't a mere technical feat; it's the art of transformation. To hear her tell it, the change can be as dramatic as a caterpillar-into-butterfly metamorphosis. She'll be working and working to get under the skin of a character." W Magazine described her as a "cipher", and pointed out how "she gets under her character's skin so thoroughly, it's nearly impossible to distinguish the actress from the role. It's why she has become so synonymous with a few key roles […] and why those films are so defined by Kidman's presence in them."
As a conclusion, one can say, that the challenges in her professional goals are intensively intertwined with her as a personality. Nothing is superficial when it comes to her performance, because she gives her role characters a very intimate touch.

Nicole Mary Kidman
20.06.1967 in Honolulu, Hawai, U.S.
Herzlichen Glückwunsch an eine der meist bewunderten Schauspielerinnen!!!
 Werfen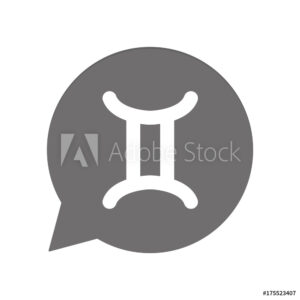 wir einen Blick in ihr Geburtshoroskop, das ihre Talente und Eigenschaften für eine so unglaubliche Schauspielerin zeigt!
 Wenn wir ihr Geburtshoroskop betrachten, sehen wir die meisten ihrer Planeten auf der linken Seite und in der oberen Hälfte des Horoskops – genau 7 von 10 in beiden Hälften (Anmerkung der Autorin: Planeten sind Venus, Mars, Merkur, Jupiter, Saturn, Uranus, Pluto, Neptun, während Sonne und Mond sehr wichtige Himmelskörper sind; Chiron ist ein Planetoid). Diese planetare Verteilung verleiht einer Person eine stärker vom Ego getriebene Haltung (links = ich vs. rechts = DU) und auch einen aufgeschlossenen, extravertierten Charakter (obere Hälfte = extravertiert vs. untere Hälfte = introvertiert).
Ihr MC ist im LÖWEN, was einen Beruf beschreibt, bei dem sie im hellen Licht stehen und buchstäblich "auf der Bühne" auftreten möchte. Der Planet Jupiter in Konjunktion am MC hebt das Glück hervor, das sie finden wird, wenn sie in ihrem sozialen und beruflichen Leben das Rampenlicht sucht. Eine großartige Vorhersage, um Schauspielerin zu werden.
Der Aszendent im SKORPION steht allerdings im Quadrat zu dieser MC/Jupiter-Konjunktion. Und nicht nur das, es gibt ein T-Quadrat zwischen nördlichem Mondknoten im STIER, ASC im SKORPION und MC in Konjunktion mit Jupiter im LÖWEN. Dies erzeugt eine Spannung, da sie in diesem Dreieck zwei Quadrate (90°) und eine Opposition (180°) bilden. Ihre Herausforderung besteht also darin, ihre Schüchternheit und misstrauische Haltung (SKORPION ASC) zu überwinden und ihrem Lebenszweck (Mondknoten im STIER) zu erlauben, ihr volles Potenzial auszuschöpfen, wenn sie auftritt (MC/Jupiter im LÖWEN).
Interessanterweise habe ich Kidmans Zitat über ihre Herangehensweise an die Schauspielerei gefunden, das ziemlich genau diesen herausfordernden Aspekt beschreibt:
"Ich bin eine Charakterdarstellerin, ich wurde als Charakterdarstellerin ausgebildet. Das möchte ich tun. Ich glaube an die Veränderung, wie man aussieht, sich bewegt, spricht. Ich bin nicht gut darin, mich selbst zu spielen, also gibt es mir wirklich die größte Befriedigung, mich in etwas anderes zu verwandeln."
Als Zwillingssonne verändert sie sich gerne auf jede erdenkliche Weise, denn das bewahrt sie vor jeglicher Art von Langeweile oder Stagnation. Auch ihr Mond im Schützen braucht einen freien Geist und Visionen, um etwas Neues zu lernen. – Was für eine wunderbare Art zu erforschen, wenn man die Möglichkeiten und Talente erhält, Rollen zu wechseln und in andere Persönlichkeiten zu schlüpfen. Aber darin liegt auch ihre Verwundbarkeit!
Chiron, der verwundete Heiler, ist in ihrem 5. Haus und in den Fischen (gerade an der Schwelle zum Widder). Dieses Haus steht für Selbstdarstellung, Spiel und Spaß; – wo du spielen willst und dein inneres Kind herauslassen möchtest. "Auf der Bühne" zu sein und aufzutreten, ist das Thema dieses Hauses, aber Chiron gibt ihr das Gefühl, sich jedes Mal verwundbar zu fühlen, wenn sie anfängt zu spielen oder zu schauspielern. Außerdem bildet Chiron ein Quadrat zu ihrer Sonne; – es bedeutet, sich "auf der Bühne" verwundbar zu fühlen; ihre innerste persönliche Verwundbarkeit ist betroffen, die nie ganz heilt. Diese nicht heilende Wunde wird in öffentlichen Kommentaren zu ihren Auftritten als Schauspielerin berührt:
Laut The New York Times "könnte die tapfere, disziplinierte Unbezähmbarkeit, die sie in ihre Auftritte einbringt, mehr noch als die Kunstfertigkeit, die sie darin zeigt, das Geheimnis ihrer Anziehungskraft sein, die Quelle ihrer Bindung zum Publikum." Emily Nussbaum von The New Yorker kommentierte: "Kidman hat in jeder Rolle etwas Wachsames und Selbstbeherrschtes, so dass sie, selbst wenn sie lächelt, nie befreit wirkt. Während sich andere Schauspieler auf Transparenz spezialisiert haben, hat Kidman eine andere Gabe: Sie kann eine Maske tragen und gleichzeitig einen spüren lassen, wie es ist, sich dahinter zu verstecken."
Ihre leidenschaftlichen und intensiven Eigenschaften für ihr Spiel, bei denen sie sogar über ihre körperlichen und geistigen Grenzen hinausgeht, entsprechen so sehr dem Skorpion-Aszendent und können in Beschreibungen ihrer Methoden, ihre Schauspielerei betreffend, bestätigt werden:
Kidman ist dafür bekannt, dass sie für viele ihrer Rollen Method Acting praktiziert. Es wurde festgestellt, dass sie sich oft körperlich, geistig und emotional verändert, um ihren Charakteren zu ähneln, bis zu dem Punkt, an dem dies ihre Gesundheit beeinträchtigt hat. Mark Caro von der Los Angeles Times erklärte: "Für Nicole Kidman ist die Schauspielerei nicht nur eine technische Meisterleistung; Es ist die Kunst der Verwandlung. Um sie zu hören, kann die Veränderung so dramatisch sein wie eine Verwandlung von einer Raupe in einen Schmetterling. Sie wird arbeiten und arbeiten, um einer Figur unter die Haut zu gehen." Das W Magazine beschrieb sie als "Chiffre" und wies darauf hin, dass "sie so gründlich unter die Haut ihrer Figur geht, dass es fast unmöglich ist, die Schauspielerin von der Rolle zu unterscheiden. Das ist der Grund, warum sie für einige Schlüsselrollen so synonym geworden ist […] und warum diese Filme so sehr von Kidmans Präsenz in ihnen geprägt sind."
Als Fazit lässt sich sagen, dass die Herausforderungen in ihren beruflichen Zielen intensiv mit ihr als Persönlichkeit verwoben sind. Bei ihrer Darstellung ist nichts oberflächlich, denn sie verleiht ihren Rollen und Figuren eine sehr intime Note.